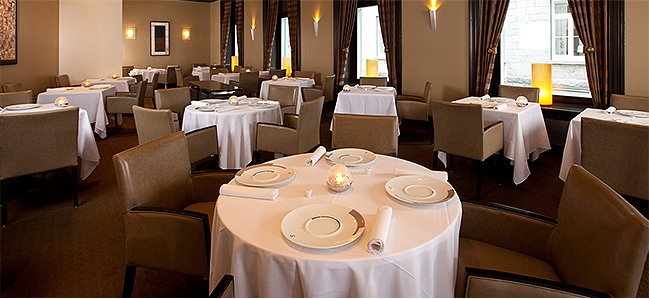 The main dining room can accommodate over 40 guests and features classic décor bedecked in harmonious neutrals selected to highlight the restaurant's distinctive architecture. The resulting ambiance is an open invitation to relax and unwind.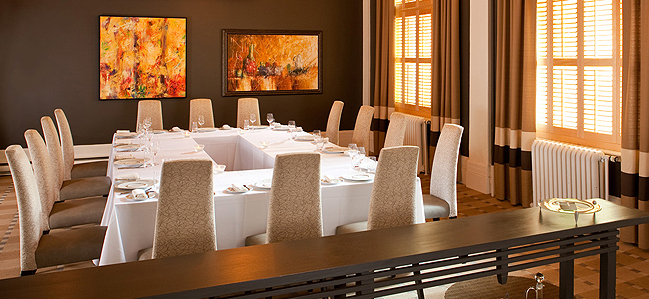 Perfect for business lunches and special occasions, this room provides a memorable backdrop for groups of 12 to 24 guests.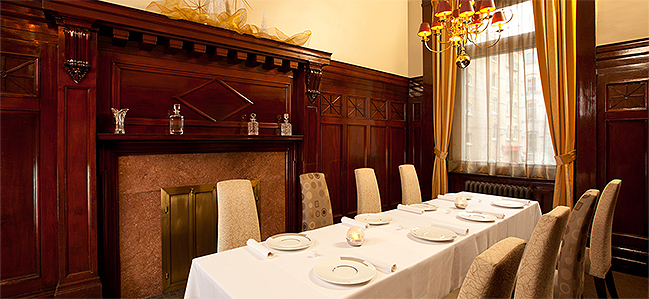 This cozy room is ideal for groups of 6 to 10 and offers unparalleled privacy and calm.
Our intimate and relaxing lounge is the perfect place to begin or end your evening with a cocktail, digestif, or coffee.